Port Inn Special Offers & Packages
Enhance your stay with our special packages and hotel deals in Portsmouth, New Hampshire! As a lasting cornerstone of the Portsmouth community, we're proud to bring local products into our boutique hotel, whether it's goods from fragrant bakeries or partnerships with cultural attractions. We're happy to show you Portsmouth through our eyes, through bike tours, wine tasting, and thoughtful details to make your stay in our elegant accommodations a little more indulgent.
Stay close by to downtown but away from the hustle and bustle of the city. Here at The Port Inn, an Ascend Hotel Collection Member, we're dedicated to providing our visitors with the utmost hospitality and guest experience, with previous guests returning to see us again for over 50 years. Browse through our selection of Portsmouth hotel deals and exclusive packages to complement your stay at The Port Inn!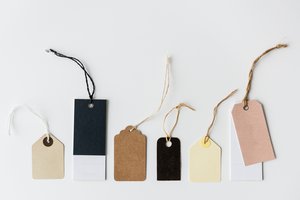 Retail Therapy Package
Looking to do some shopping in New Hampshire during your stay? Look no further! Cash in on our long-time fan favorite, Shop & Stay Getaway Package with a fresh twist! Whether you are in search of keepsakes, souvenirs for loved ones, or for items to freshen up your wardrobe, this special package includes the best of the best in nearby shopping! Our Retail Therapy Packag
Seacoast Winter Brew Fest
We have partnered with the Portsmouth Gas Light and Granite State Growler Tours to help you travel in style to the 7th Annual Seacoast Winter Brew Fest! Click 'book now' to take advantage of our Brew Fest special, which includes a discounted hotel room, a beer lover's gift bag, and free transportation to the event aboard the Beer Bus! (Don't worry - we've also go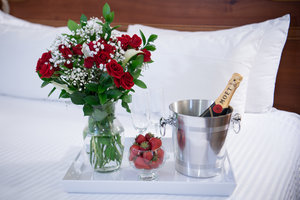 A Special Touch
Enter your room to find a special surprise to enhance your experience in New Hampshire! Make your experience at Port Inn Portsmouth an extra special one by adding a romantic gift to your stay. Start your vacation off with a memorable treat when you check-in. Surprise your loved ones with a personalized touch, which our staff will prepare and have waiting in your room. Sele