Things To Do In Portsmouth, NH
Escape to the exquisite coastline of New Hampshire and discover all the delightful things to do in Portsmouth and the surrounding Seacoast New Hampshire region. Once one of the busiest shipping ports in the country, Portsmouth has blossomed into a bright arts and cultural scene. Step back in time on a local walking tour amongst downtown streets lined with preserved architecture and living history museums. Spend an afternoon in the surf at one of New Hampshire's beautiful beaches or enjoy a harbour cruise to see Portsmouth in another light.
You're close to a wealth of things to do in Portsmouth when you stay at The Port Inn, An Ascend Hotel Collection Member. And don't forget to check out our curated list of Portsmouth restaurants.
"A surprising little city of contrasts: touristy and local, cultured and blue collar, historically preserved and scrappy…" – The New York Times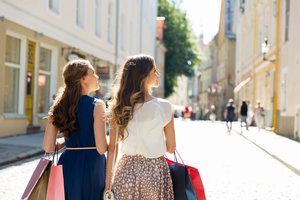 Portsmouth Shopping
Bring home a treasure from your trip! Downtown Portsmouth is lined with unique shops, where you can find everything from fashionable apparel to locally crafted artisan goods and gifts. Kittery Outlets is one of the top shopping destinations in the area and the perfect environment for a little retail therapy. Enjoy excellent deals, sales events, and more at Portsmouth's best kept secret for shopping!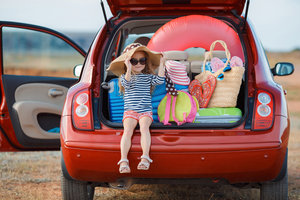 Family Fun
Check out these fun activities that are bound to create memorable moments for everyone.
Seacoast Science Center - Great for children and families to take part in educational programs on the environmental history of New Hampshire's seacoast. Call 603.436.8043 | 570 Ocean Boulevard, Rye.
Children's Museum of New Hampshire - Take the kids on a learning adventure for the day. The Children's Museum has lots of hands-on activities for kids, focused on a blend of art, science, and cultural experiences. Call 603.742.2002 | 6 Washington Street, Dover.
York's Wild Kingdom (summer only) - Get away for the day to this family-oriented zoo and amusement park with a feeding section, petting area, and deer encounter area. Call 207.363.4911 | 1 Animal Park Road, York, ME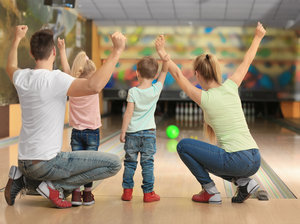 Rainy Day Entertainment
Blitz Air Park - The sky is the limit! Blitz Air Park is an indoor trampoline park, where kids of all ages can literally jump off the walls! Done jumping? Stick around for arcade games, ping pong, or a pickup game of basketball. Call 603.501.0853 | 140 West Road, Portsmouth.
Bowl-O-Rama - Warm up your bowling arm for some fun the whole family can enjoy! There's also an arcade (we've got a soft spot for a good game of skee ball), and a food and beverage area to refuel. Call 603.436.0504 | 599 Lafayette Road, Portsmouth.
Water Country - Water Country is known as New England's largest, cleanest, safest, and friendliest waterpark and is located right here in Portsmouth, NH. Enjoy hours of fun going on rides, slides, waves, rivers, and pools. Call 603.427.1112 | 2300 Lafayette Road, Portsmouth.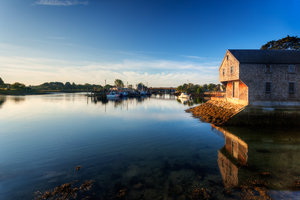 History Buffs
Dive into the unique history of New Hampshire at our historic port city, through walking tours, harbor cruises, and preserved home museums!
Portsmouth Harbor Cruise - Explore the waterfront by boat, whether you'd prefer to sail or cruise! The Portsmouth Harbor Cruises will guide you past the Isles of Shoals, through inland rivers, and into the sunset.
Gundalow Company - See the Great Bay, Lamprey River, and Piscataqua River on a traditional reproduction of barge boats. It's easy to sail like a local aboard a private or public charter.
Travel back in time and discover the area's rich history dating back to the 1600s. Choose from a number of guided and self-guided tours that will take you through Portsmouth's cobblestone streets, historic homes, colonial Black Heritage Trail, and more!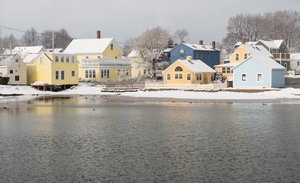 Go Further
Strawbery Banke - Immerse yourself in over 300 years of local American history. One of the top things to do in Portsmouth, this historic attraction has something for history buffs, architecture enthusiasts, and families looking to step back in time.

USS Albacore - Explore this remarkable submarine designed by the US Navy to test top-secret features used on modern-day submarines. This designated National Historic Landmark is open to the public for self-guided tours, where you'll be able to explore the control room, bunkrooms, and equipment used by crewmembers at sea.

Let us show you Portsmouth through our eyes, via expertly-guided tours such as the Seacoast New Hampshire Heritage Tours or along the historic Portsmouth Black Heritage Trail.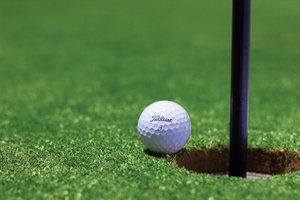 Golfing
Hit the green and spend your days enjoying the fresh New England air. Our picturesque golf courses and lush parks are the perfect spaces to enjoy some light outdoor fun.
Breakfast Hill Golf Course - Built on 170 acres, this quaint 18-hole golf course is located right in Greenland, NH. This course has been ranked in the top five of Golf Week magazine and was awarded four stars as one of the best places to play by Golf Digest.
Pease Golf Course - This gorgeous and rather entertaining golf course offers a unique golfing experience with its proximity to the Pease runway.
Sagamore Golf Course - Perfect for newcomers and experienced players, his 18-hole golf course is right between Hampton and Portsmouth.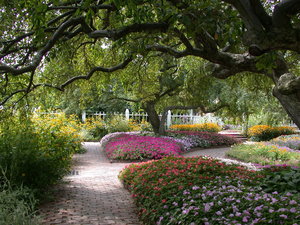 Outdoor Excursions
Port City Bike Tours – Calling all cyclists! Port City Bike Tours has guided tours that will take you all over Portsmouth.
Prescott Park - Music, arts, movies, theater, and special events! There is so much happening at Prescott Park in Portsmouth. Check their events calendar to find out what's happening while you're in the area and don't miss all the excitement at Prescott Park.
Isle of Shoals Cruises – Discover a variety of cruises and walking tours through the Isle of Shoals, dotted with islands and beautiful views!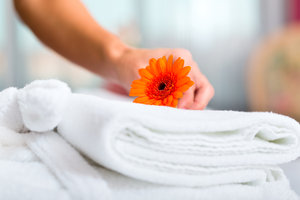 Spa and Relaxation
Indulge in a treatment and relaxation retreat during your stay. You'll feel completely refreshed after some well-deserved pampering. We recommend booking in advance of your trip to ensure availability.
du.da Spa - A full service salon and spa offering rejuvenating spa treatments, hair, and nail services. Indulge in massage therapy, couple's rooms, and bridal services. (603) 430-9800 | 53 Green St. Portsmouth NH
janegee - This boutique and spa uses natural, clean-living, and holistic products for all of their skin, nails, and waxing treatments. (603) 431-0335 | 107 Congress Street Portsmouth, NH

Buff & File - A relaxing nail bar and spa with non-toxic and gel nail services, in addition to waxing and flash facial skin treatments. (603) 427-8620 | 92 Pleasant Street Portsmouth, NH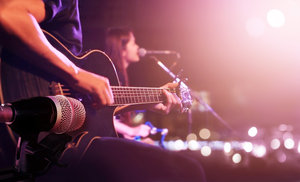 Arts & Entertainment
Calling all movie lovers, theater fanatics, and art enthusiasts! Portsmouth is home to great entertainment, live music, culture, art, and theater.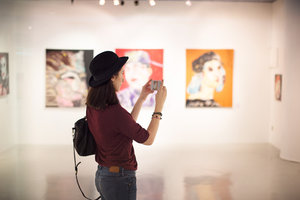 Group Activities
Liven up your evenings with a team-building exercise that will keep everyone in your party engaged.