Homestyle Hotel Near Downtown Portsmouth, NH
Stay at our hotel near downtown Portsmouth for a home away from home experience, offering you the opportunity to eat breakfast on the terrace before easily making your way downtown for a day of fun in New Hampshire. There's something around every corner of this historic seaport town, from delicious restaurants to quaint shops. Let us offer our top local recommendations and share the town's charming history during your stay at our downtown Portsmouth hotel.
An Outdoor History Museum
Wander through 8 heritage gardens and 32 historic buildings within Strawbery Banke Museum, a 10-acre outdoor history museum tucked in the heart of downtown. Allow yourself to experience the past as costumed role-players bring to life the stories of the families who lived and worked inside them.
This well-preserved neighborhood of authentic buildings dates back to the 1700s and 1800s, representing different eras of Portsmouth history. Spend a beautiful afternoon exploring and hear the wonderful stories shared by guides.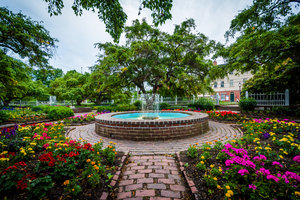 A Waterfront Park
Get lost amongst flower gardens and water fountains from the 1960s at Prescott Park, which winds along the Piscataqua River. Watch boats coming and going from the harbor in the bay dotted with small islands. Walk over to Peirce Island for a beautiful view, picnic areas, playground, and outdoor pools.
Perfect for family outings, the Prescott Park Arts Festival held during the summer months puts on Broadway plays, live music, and outdoor movies. Discover the beauty of this coastal park during your visit to our hotel near downtown Portsmouth.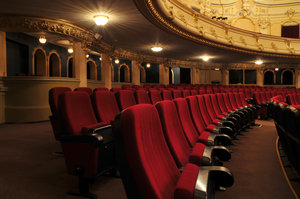 The Oldest Theater in New Hampshire
Attend a concert or show at The Music Hall during your vacation! Seating 895 guests, this elegant and historic venue is one of the oldest operating theaters in the country and brings in 90,000 visitors a year. The theater has been recently renovated, yet still offers the unique décor and architecture of past eras. Whether you're interested in award-winning plays, literary readings, live music, or comedy shows, there's an event for you at The Music Hall.
Start planning your stay today and embrace the best of both worlds when you stay at our boutique hotel near downtown Portsmouth, offering you easy access to attractions by the coastline!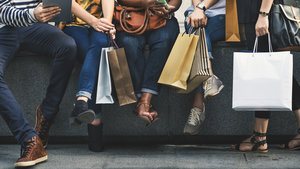 A Downtown for Shopping and Dining
It's hard to walk through downtown without becoming transfixed with eye-catching window displays and five-star restaurants. Portsmouth is packed to the brim with world-class restaurants and charming boutiques. Spend an afternoon shopping for a treasure to bring home and check out our food guide for our favorite places to eat.